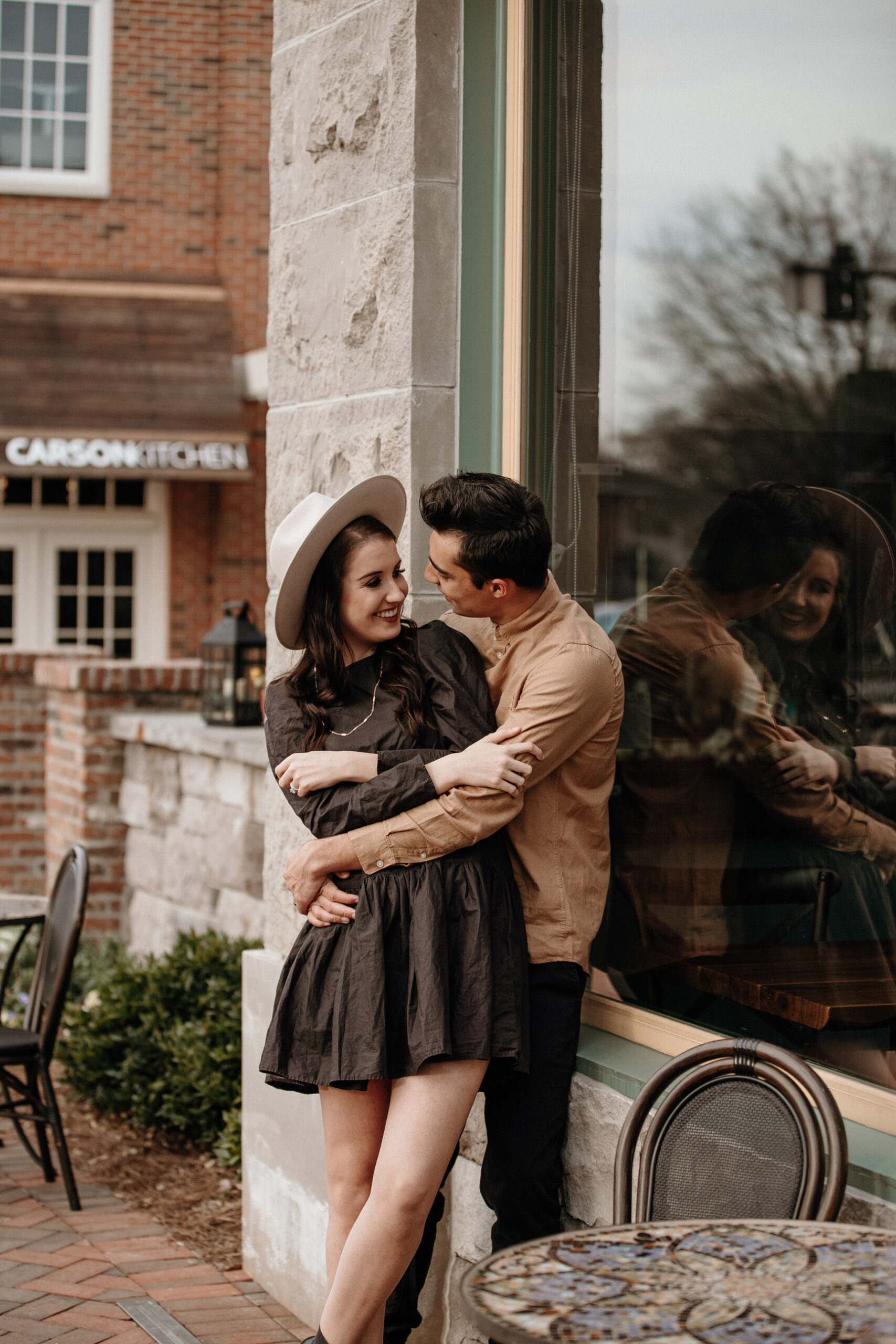 Patterns
Patterns can really be hit or miss, which is why we generally recommend avoiding them. Many times while shooting outdoors in nature, patterns can make the images too busy and distracting. However, they can be done right! If your favorite outfit that you are so excited to wear has a pattern, don't let this stop you from wearing it.
Soft, subtle patterns are fine. Flannels are generally fine as well, as long as they are neutral in color. If you wear a pattern, make sure that it's only ONE pattern between both of your outfits, please avoid both wearing a pattern as it will likely clash. Avoid at all costs: Stripes that are close together, as they create a moiré effect in camera. Big chunky patterns, as they are very distracting. Logos and graphics are also distracting and not recommended.
Questions?
If you are still unsure or have questions- just reach out to us! Feel free to send photos of your outfits to us before hand as well if you'd like help deciding. We're here to help with anything we can to make this  easy!